At Mariljohn, we understand that time is money. We are sought after amongst some of Australia's top food & hospitality groups because we ensure that our clients' commercial kitchens are delivered on-time, they maximise productivity and looks, and stay within budget. Building relationships with business owners, managers, and franchises, we work with clients on the long-term success and sustainability of their commercial kitchens. If you're after ongoing attention to the development of your hospitality business, whether you require a renovation or new cafe kitchen design, contact us today to organise a free initial consultation.
Commercial Kitchens of All Sizes
Regardless of how small or large your commercial kitchen may be, we have the expertise and experience to create a unique design that works for you. For over 30 years we have been improving the business environment for owners & staff with spaces that function efficiently and feel great to work in. Adding to the vibrant nature of the Blairgowrie Yacht Squadron with a large clubhouse refurbishment, and renovating the bar design of Anglers Tavern are a just a few examples of our client success stories.
Start the journey towards optimising the space you have to work by organising a free initial consultation with one of our design consultants. To make the most out of your time, submit any concepts, plans, or even your current cafe kitchen layout to us. Allowing us to review & even conceptualise ideas for your next design, these submitted plans will improve your speed to market!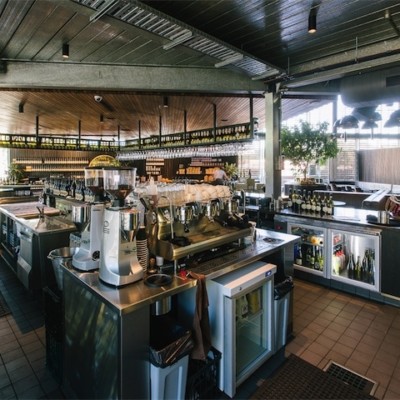 If you have any questions or queries on how we can help you update your commercial kitchen or even maximise your small cafe kitchen layout, call us on 03 9460 3421.