Want to book us to speak at your event?
After over 14 years of being in the hospitality industry with over thousands of trades shows and speaking events each year, we have been asked to share our insights into future trends in hospitality. Following numerous requests, Mathew Kent, CEO of Mariljohn, has made himself available to share insights into the hospitality industry.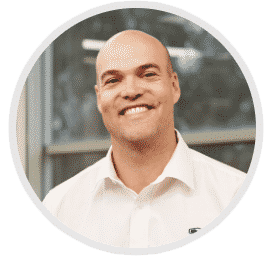 Mathew Kent is one owner of Mariljohn. He has been in the hospitality industry for 14 years, working with a wide range of hospitality companies from large-scale hotels to franchises and boutique restaurants.
Established in 1982, Mariljohn has grown from a small family company to one of the top 10 largest commercial kitchen design construction companies in Australia. The company has worked with over six thousand clients both in Australia and internationally.
Mathew has worked with the likes of:
St Ali (number one fine coffee in Australia)
Estelle by Scott Pickett (leading degustation restaurant)
Red Spice Road
Sporting Globe (number one sports bar franchise)
Papparich (Australia finest Malaysian franchise)
Mathew has a diverse background, making him a fun, insightful and dynamic presenter. As well as his accomplishments with Mariljohn, for nine years he was a professional baseball player, putting him in Australia's top 1% in the sport. This experience taught him a lot about observing human behaviour, and about creating great work beyond your comfort zone. He is married with three kids and enjoys golf, dirt biking and world travel.
Mathew can talk on a range of different compelling topics. Below are some examples of the subject Mathew is available to speak about, although he is also available for custom talks.
Name of talk:
Future of Hospitality and How it Affects Your Commercial Kitchen/Bar
Description:
In this talk, Mathew will step into the future of hospitality. The majority of business owners think a commercial kitchen is just an expense and cost of doing business, but really, how you build your kitchen can support your marketing to drive more customers, employee retention, cut cost on food wastage and increase the overall number of satisfied clients. What lies beyond the known industry trends of incorporating the kitchen into the dining experience? This will be revealed in the talk and Mathew will also share a few key simple changes for an existing kitchen to change with the future, to avoid being left behind.
Name of talk:
The Art of Designing a Half-Million Dollar Kitchen or More for a Fraction of the Cost
Description:
Knowing where to invest your time in designing a commercial kitchen is critical. You can overspend and under design, thereby wasting not just food but PROFITS. Investing in commercial kitchen design is the highest leverage point in maximising value of your renovation or ground-up construction. Mathew will reveal how to identify an experienced Melbourne kitchen designer who isn't just focusing on aesthetics but also functionality, and who will create unbelievable workflows.
Name of talk:
What Every Franchisor Should Know Before Building Their Next Kitchen
Description:
As a franchise/franchisee in the hospitality industry, one needs to ensure that the commercial kitchen is the back burner to the business and is designed for consistency of product, efficiency and food retention. Paying attention to this during the build, or even enhancing what you currently have, can dramatically affect your bottom line in employee satisfaction and customer retention. In the franchise business, consistency is contestant dollars!
Mathew is available for custom talks upon request. If you would like to book us at one of your expos or trade events conferences, please contact us at (03) 9460 3421 or email office@mariljohn.com.au